Thank you for your interest in The Story of Brake Herbicide. Glyphosate-resistant Palmer amaranth continues to expand, damaging potential cotton yields. The active ingredient in Brake was originally developed for the cotton market in the 70's. Recently the USDA approached SePRO about bringing this new mode of action to the cotton market.
Please watch this tutorial about the need for a new MOA (Mode of Action) in cotton, the development of Brake and its effectiveness by clicking the image below.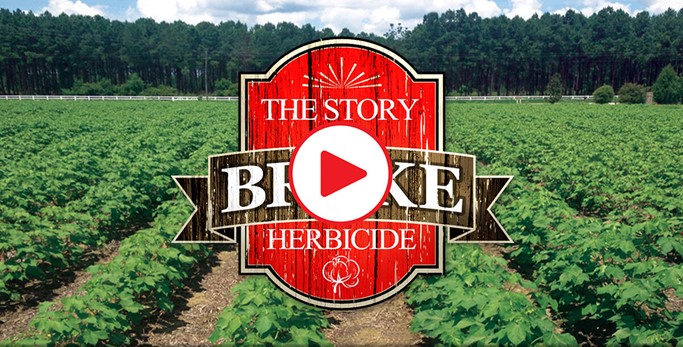 "If you love growing cotton and hate pigweed – give Brake Herbicide a try." Tyler Koschnick, Ph.D., VP Sales & Research, SePRO Corporation
Hear what Stanley Culpepper, Ph.D. (The University of Georgia) has to say about Brake Herbicide
Hear what Jim Barrentine, Ph.D., has to say about Brake Herbicide.