Over 30,000 Species and Counting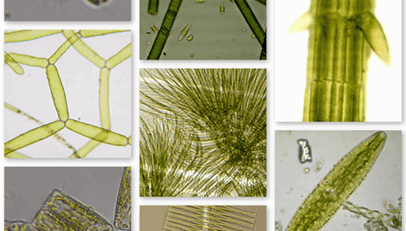 There are over 30,000 species of described algae that are known to humans, but in theory, there could be hundreds of thousands or millions of yet undescribed types of algae. These span many different kingdoms of classification.
The green algae or the plant-like macro algae are grouped in the same kingdom as plants. They are grouped with land plants and aquatic macrophytes that have true roots, stems, and leaves, although the algae don't have them. However, there are also algae that are bacteria. For example, photosynthetic cyanobacteria are classified in the kingdom Bacteria.
Summary
Overall today, we looked at a broad definition of algae. We learned how many types there are, and whether they're good or bad. Stay tuned to future episodes to learn more!