What Makes Captain XTR Unique
How did we create Captain XTR? First, it's a chelated copper. That's very important because it's designed to not interact with different water chemistries. A lot of copper, like copper sulfate, may bind with things in the water column. For example, it can bind with carbonates, rendering it non-available to the algae. Chelated copper is around more, it's able to find the algae, and it's less interactive with different interfering factors such as water quality parameters.
Additionally, we have built in multiple surfactants and emulsifiers in the formulation, something that can only be done under a controlled environment. And they work very well with the chelated copper. The penetrants in this emulsifier package, what we call SP9000, are able to pass these barriers: the mucilage, the external bacteria, those thick mats. So by getting directly into the cells, you get better control of these thick nuisance algae infestations.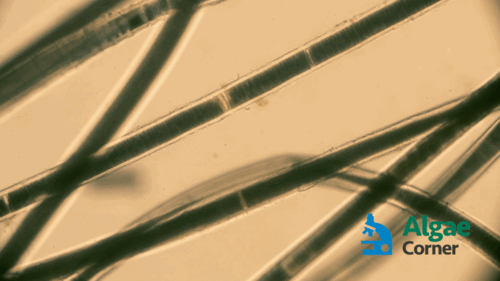 Lyngbya specimen before Captain XTR application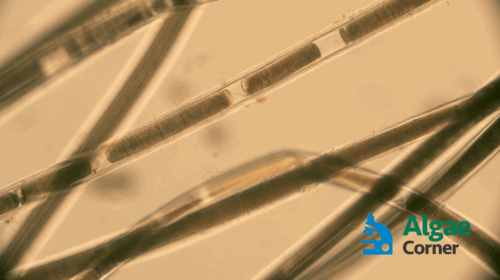 Lyngbya specimen after Captain XTR application (15-30 seconds)
Captain XTR does a great job of getting into and through one of the toughest, thick filamentous algae out there, and that's lyngbya. We've talked about it already, but this is a nasty toxin and taste and odor producer. It's a big, thick, filamentous blue-green species. Algal mats often appear sort of blackish in color. Under the microscope, we can actually see Captain XTR penetrating through the sheath, getting into the cells, and then moving throughout the lyngbya. So not only can Captain XTR get into the filament, but it can move through it, controlling all of those cells, and then moving through those big thick mats in order to get control.