They're Bad for Wildlife & Livestock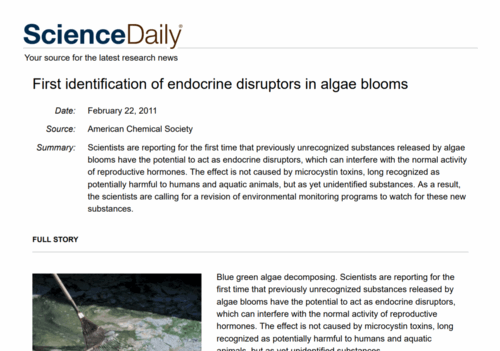 Many of these toxins have been documented to cause severe impacts to wildlife that use the water as well. The neurotoxins can move through the food chain.
There's one in particular that has caused mortalities of bald eagles and even killed a herd of wild elk. Livestock that drink out of the water are at risk. There's a lot of cyanobacteria blooms in livestock watering systems and ponds, and they can cause documented mortality of cows, pigs, sheep, and other species.
Many wildlife in or near the water can be exposed to these cyanobacteria toxins. They are not good to eat, for one, but if they are consumed, those toxins can build up in the system and cause severe impacts to the fish and invertebrates in the water column.
Some of those effects can include endocrine disruption and developmental defects in young fish.
They're Bad for Humans
Perhaps a larger concern than the wildlife are the human health impacts. Hundreds of people have been sickened from cyanobacteria blooms.
A few years ago in Toledo, Oh., the drinking water was shut down because of microcystins present in that system.
And during the state of emergency in Florida, there were many people that went to the hospital that felt nauseous and dizzy from breathing in some of these cyanobacteria toxins that can become aerosolized.
Utah Lake was the same way. Many children were getting sick from playing in the water or just being near the lake that was full of microcystins.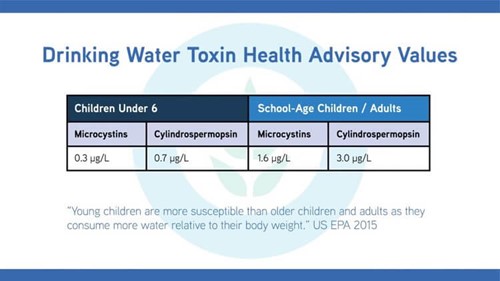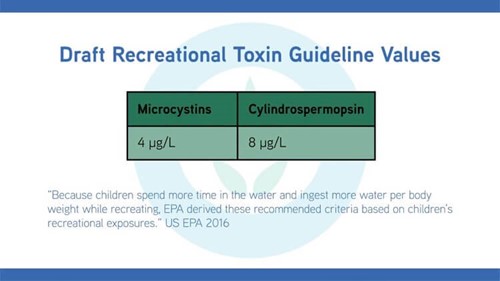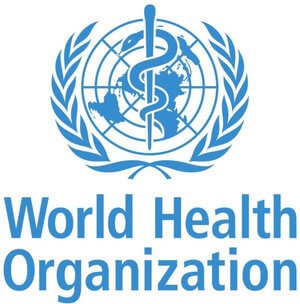 The World Health Organization and the EPA have now both published guidelines on cyanobacteria toxin. And one thing to note here is that these are just guidelines. They're not mandated levels, but there is enough information on them that these agencies have realized that it is a big concern.
The EPA actually states that children are at a higher risk, both in recreational waters and in drinking waters. You can see that very low levels of these toxins can impact humans, specifically children if present in the water.
There are also guidelines for recreational waters, which are four and eight parts per billion of these toxins. So there are low levels in both recreational exposures and extremely
The World Health Organization has also put microcystins on the possible human carcinogen list and links have been made to liver cancer and diseases from drinking water exposures. There are clusters of neurodegenerative diseases that have been described from exposures to neurotoxins like BMAA and anatoxin. ALS clusters and Alzheimer's clusters have been identified from links with chronic cyanobacteria blooms.