Aquatic weed management has been conducted using various techniques in western irrigation and drainage canals for years. As with any industry, product and technology advancements allow for improved management practices. SePRO Corporation has been working closely with irrigation water supply districts since 1998 to improve tools and techniques available to manage aquatic weeds in today's regulatory and environmental conditions.
SePRO partners with districts to assess, prescribe and implement a custom treatment program using Sonar Genesis, Galleon, Clearcast, Nautique, Captain and Captain XTR and other tools to provide annual weed and algae control. Programs include a written budget and performance guarantee.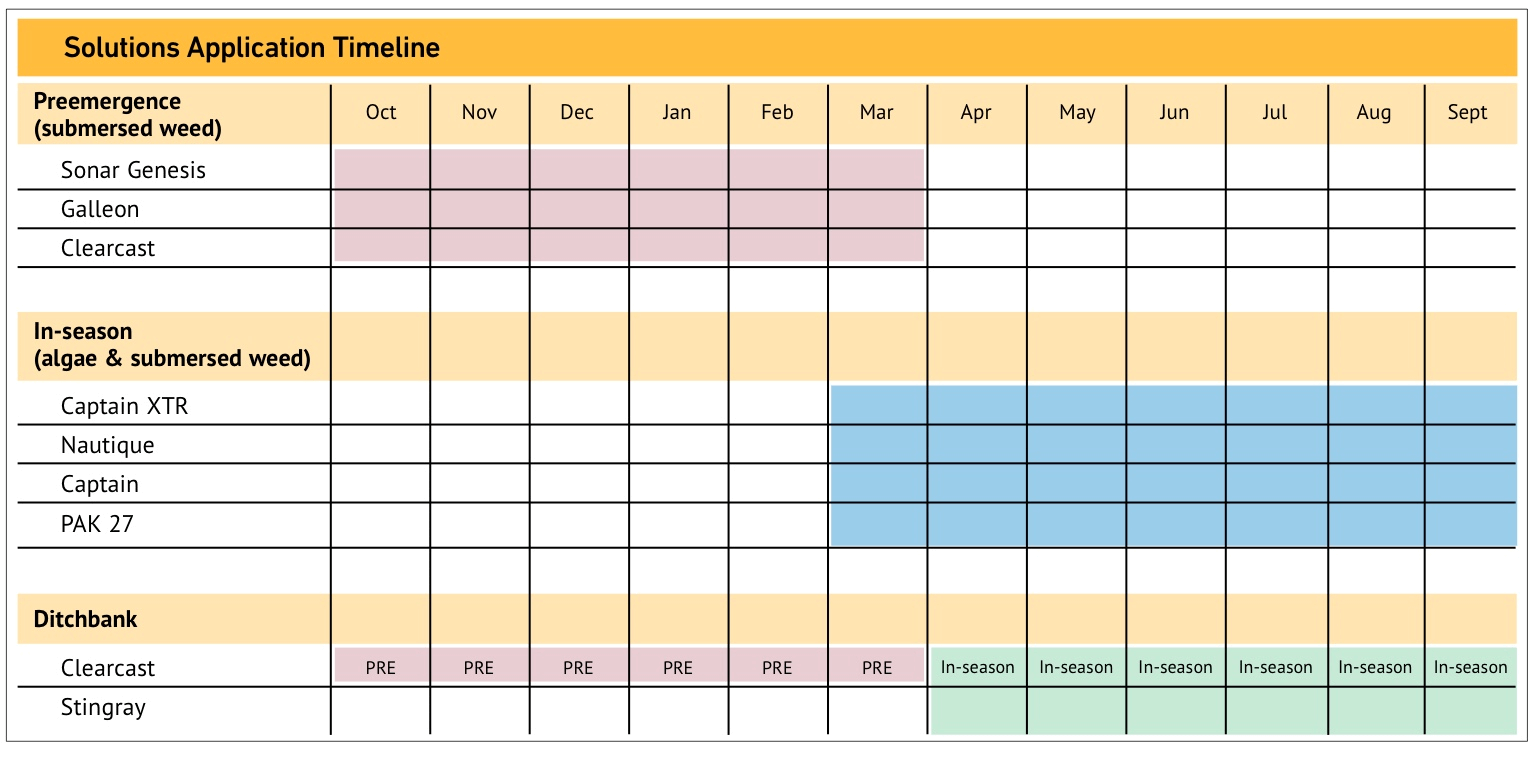 Fall Application
Implement a preemergence program for submersed weeds using a combination of Sonar Genesis, Clearcast, or Galleon. Implement preemergence ditch-bank programs using Clearcast with other pre-emerge products, i.e. diuron or others.
Spring Application
Scout canals for signs of weed or algae growth. Begin algae treatments on a proactive basis at the first sign of growth using Captain XTR with slug, drip, or injection applications.
Summer Application
Continue proactive management of algae with Captain XTR in routine treatments. Utilize Nautique or Captain XTR alone or in combination with Cascade® or Teton® for in-season weed control.