At 37, Stephen Tucker has founded a national membership organization for golf course equipment managers (IGCEMA) and oversaw development of the first recognized certificate program for technicians. That's why this equipment manager at Tranquillo Golf Club in Golden Oak, Fla., has been honored with the 2015 Edwin Budding Award.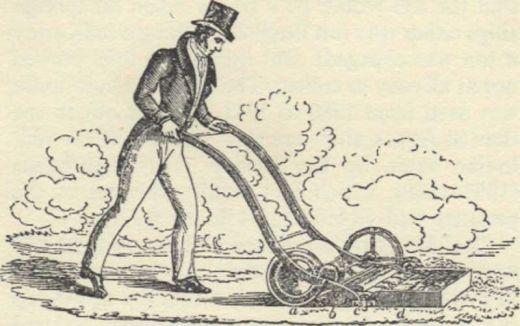 Edwin's mowing invention (turfnet.com).



     The Edwin Budding Award, named for the inventor of the lawnmower, is given to equipment managers and related innovators, technicians, educators, or engineers who have made a significant impact in the golf and turf industry.
     "It's very humbling to be chosen for the Budding Award," said Tucker. "But I feel that I still have a lot more to do in the industry. I would also not be where I am without all the leaders and volunteers I had with me. I want to accept the award on behalf of all of those guys."
     "Stephen Tucker truly personifies the ideas behind the Budding Award," said GCSAA CEO Rhett Evans. "His innovative thinking helped establish a network of knowledge and camaraderie for equipment managers from coast to coast. His efforts not only benefitted equipment managers, but the facilities they serve and the industry as a whole."
     The full article from gcsaa.org is available here, or through the link below.