2016 Melrose Academy Participants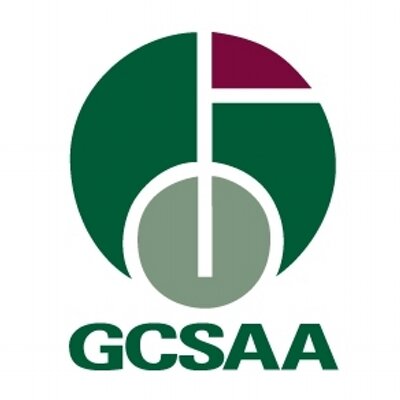 Kevin Collins began working at Tradition Golf Club in Wallingford (Conn.) when he was a teenager, and now, nearly 20 years later, he's the superintendent at Tradition GC, working with the local high school vocational students to show them career options in the golf industry. 
    And it's that dedication to his community and the golf course industry that's earned him a spot in the Environmental Institute for Golf's 2016 Melrose Leadership Academy (the EIFG is the philanthropic organization of the GCSAA), which will allow him to attend the Golf Industry Show in San Diego this coming February.
     "I was really, really excited when I found out I was chosen," said Collins. "I am looking forward to the education on water issues. I am anxious to hear about how others are dealing with water issues in their areas."
     The Melrose Academy was established by Ken Melrose, retired CEO and chairman of The Toro Co., and is supported a $1 million donation through the Kendrick B. Melrose Family Foundation. 
     "We are so fortunate to have a friend of the industry like Ken Melrose. The Melrose Leadership Academy gives GCSAA members the chance to continue to learn and grow in their careers, which benefits the whole industry," said GCSAA CEO Rhett Evans. "Academy members have shown that they are dedicated to enhancing their knowledge base and serving their profession. I congratulate each of them for his recognition of their hard work.
The other selected participants are:
• Troy Alderson, Pendleton (Ore.) Country Club
• Michael Bochert, Elk Valley Golf Course, Girard, Pa.
• Jason Boyce, Smugglers Glen Golf Course, Lansdowne, Ontario, Canada
• Michael Dunk, CGCS, The Trophy Club, Lebanon, Ind.
• John Farley, Teal Bend Golf Club, Sacramento, Calif.
• James S. Gernander, Kwiniaska Golf Club in Shelburne, Vt.
• Kevin Goss, Sugar Creek Golf Course, Villa Park, Ill.
• Andy Klein, CGCS, Falcon Ridge Golf Course, Lenexa, Kan.
• Brad Marcy, Indian Hills Golf Course, Murfreesboro, Tenn.
• Chad Oxenreider, Galen Hall Golf Club, Wernersville, Pa.
• Chris Richter, Wild Wood Country Club, Rush, N.Y.
• Scott Schurman, Kearney Country Club, Kearney, Neb.
• Thad Thompson, Terry Hills Golf Course, Batavia, N.Y.
• Randal Weeks, Lochmere (N.H.) Golf & Country Club
     The full article from worldgolf.com is available here or through the link below.