Coachella Valley Drought Strains Courses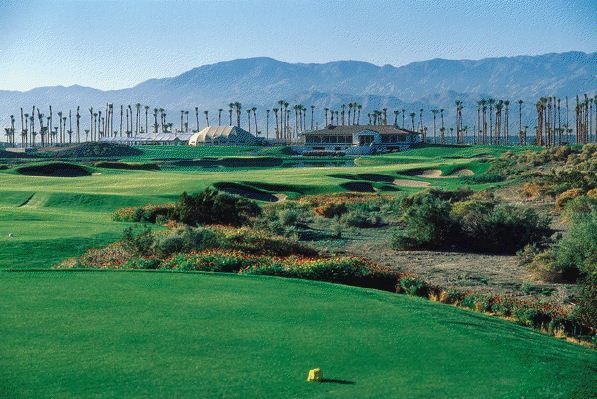 A Coachella Valley course (image via res.gdol.com)



     As part of the governor's mandate, golf courses using private wells in the Coachella Valley will have to cut water use by 25% or limit watering to twice a week. This poses some difficulty for officials, however, as private well-users monitor and report their own water consumption; meaning  book-keeping is based entirely on the honor system. 
     "Basically the state's using up its reserve bank account of groundwater, it's being depleted, and we aren't even getting monthly statements," said Tom Stokley, of the nonprofit California Water Impact Network. Without strict monitoring, he said, any restrictions are "pretty meaningless."     
     Of the 123 Coachella Valley golf courses, 70 pump groundwater; within the Coachella Valley Water District the golf industry as a whole pumped 70,000 acre-feet of groundwater per year in 2012 and 2013. That totals about a quarter of the total groundwater used in those years. 
     For the full article from the LA Times, check out the link available below.