Digital Turf Graphics Move to Golf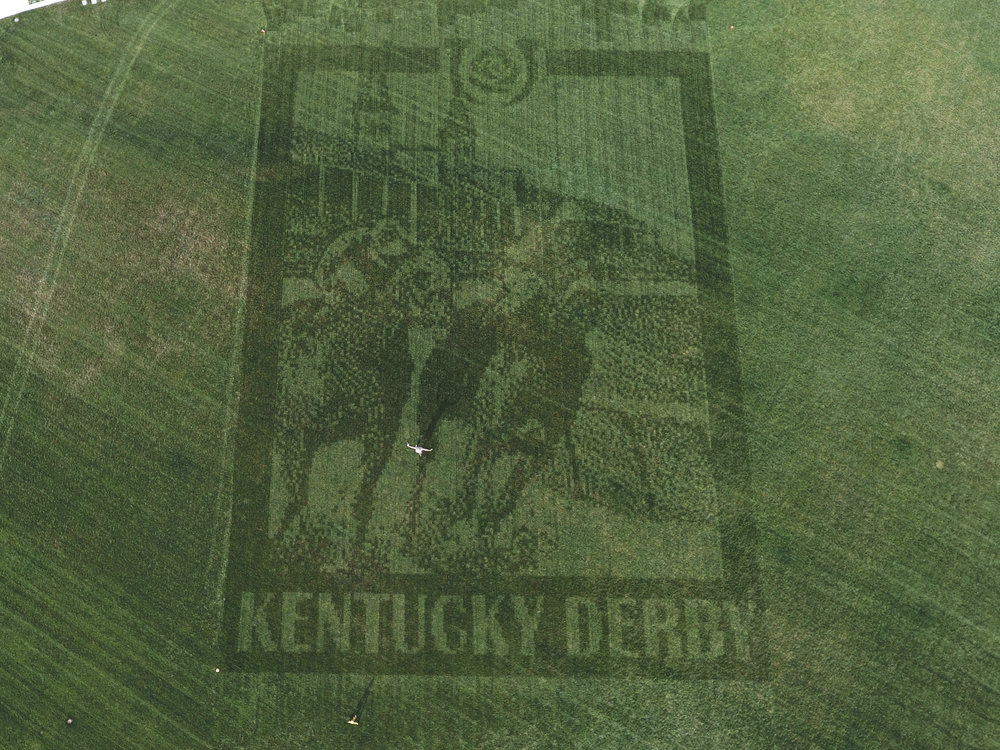 New Grounds Technology at the Kentucky Derby. This particular design is 150ft tall. Image Credit: prweb.com



     With its professional debut during the San Francisco Giants' home opener game against the L.A. Dodgers on April 9, 2016, New Ground Technology's turf graphics have since been commonly seen in the outfields at Major League Baseball games, and founder Pete Davis is ready to bring it to the Golf Course.
    Using a laser-based GPS system and mobile receivers, TurfPrinter digital lawn imaging can "paint" an image in about an hour (and then erase the same image in roughly the same time). Using air to bend the turf (which creates the light/dark contrast needed to create designs), the device really is deceptively simple.
     "I came up with [the idea] several years ago, looking at a baseball field," said Davis. "I saw the light and dark stripes, and I went, 'that's really powerful; that contrast is amazing. If I can just figure out a way to put those light and dark stripes down into small squares, where you can get the reflective light to shine into the fans' eyes-- that's where I came up with [the idea]."
     For the full article from yahoo sports, click here or on the link available below.