Distinguished Service Awards, Golf Industry Show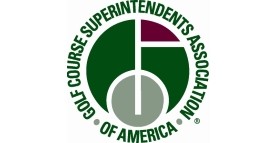 The 2016 Golf Industry Show, set for Feb. 9, 2016, will honor GCSAA leaders David Fearis and Paul McGinnis, and Penn State University professor Al Turgeon with the 2016 Col. John Morley Distinguished Service Award. 
     The award is given to those "who have made an outstanding, substantive and enduring contribution to the advancement of the golf course superintendent profession." 
     "They have made significant contributions to the game of golf." said GCSAA President John O'Keefe. "And have dedicated themselves to the advancement of the superintendent profession through teaching and leadership."
     Check out the full article from World Golf here or through the link available below.