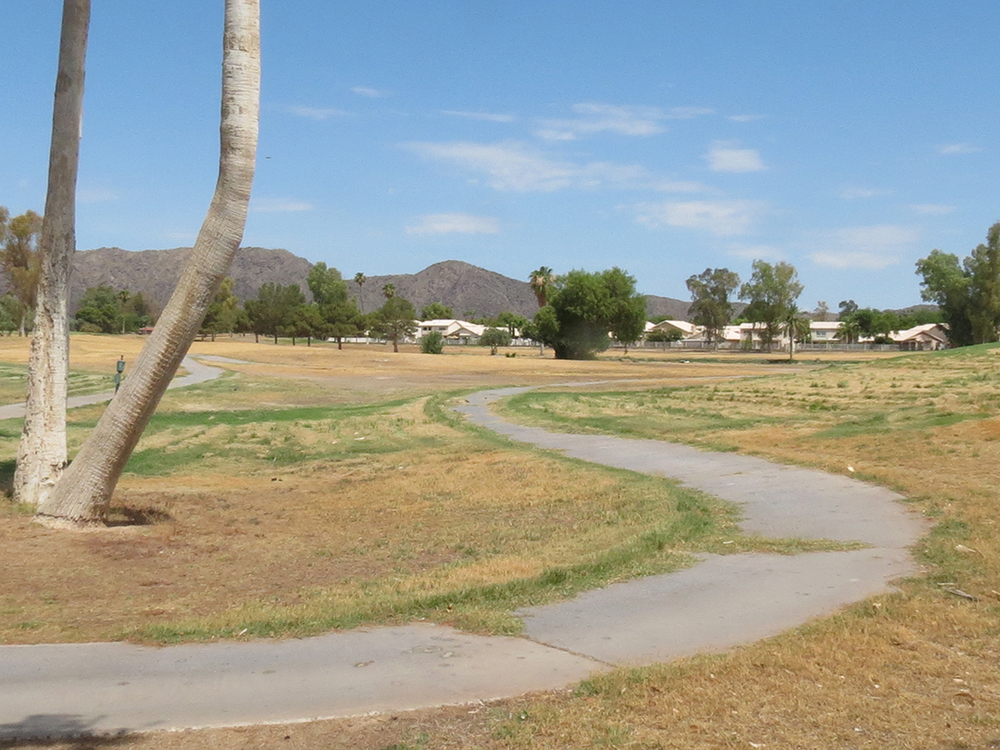 Ahwatukee Lakes Golf Course (image via kjzz.org).



     Golf courses across the drought-afflicted areas of California are taking action to limit their water usage. El Niguel Country Club in Laguna Niguel, CA., is in the final phase of ripping out 22 acres of turf. Receiving state rebates for this particular move, the turf-reduction is expected to save around 12 million gallons a year. In fact, the rebates have proved so popular in southern California that the regional Metropolitan Water District is considering a lifetime rebate cap and other measures to avoid maxing out their funds. 
     "The new buzzword in the industry is 'Brown is the new green.' We can't provide the same kind of product as we'd like to anymore," said Mike Williams of Hidden Valley Golf Club in Norco. "Everybody can't play on a lush green surface like the masters."  
     Some courses are invested in technology to help cut their usage; wireless soil probes that provide real-time mobile feeds, indicating where to water and exactly how much, within a fraction of an inch, liners for artificial lakes and on-site facilities to treat sewer wastewater- something Australian golf courses did to weather a recent 10-year drought.
     For the full article check out the link available below.