Greenskeeper Celebrates 40 Years at Course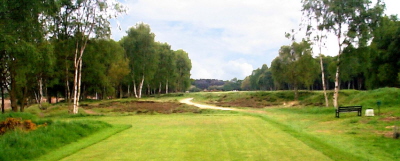 Fulford Golf Club (englandgolf.org).



     Mark Mennell arrived at Fulford Golf Club in York in 1975, was appointed head greenskeeper in 1989, and has been there ever since. 
     "He worked through the heyday of the Benson & Hedges International Trophy, trimming bunkers and cutting greens, while the likes of Seve Ballesteros, Bernhard Langer and Lee Trevino strode the fairways," said a spokesman. 
     "The machinery has changed," said Mennell, discussing his years as a superintendent. "The machinery that cuts fairways these days cuts it tight and goes into sharp undulations. Going back to the 70s and early 80s, the equipment didn't get into some of the pretty severe dips."
     "In all my years here, it's the biggest visual change that we have seen. It is not just the bunkering. It is bringing the ruggedness of heathland back into it. Since 1997, we have been treating the rough and thinning out the lush green, parkland, grasses and we have been trying to eradicate that." 
     For the full article click here or on the link available below.