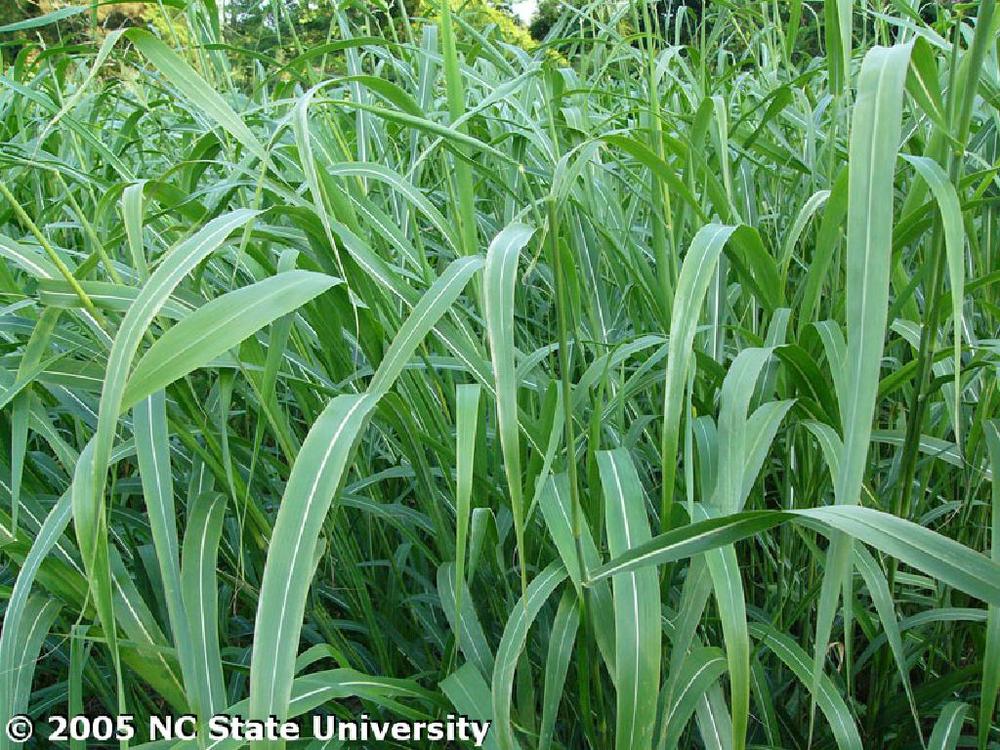 Image via turfgrass.ncsu.edu



     As the author of this article says, Johnsongrass isn't on many residents' minds, but the weed can be just as troublesome, and in many of the same ways, as its more famous brethren. Like phragmites, Johnsongrass produces tough-to-eradicate rhizomes; these root-like structures often spread far beyond the surface coverage of the plant, and for those who only control the surface problem, that means more johnsongrass in more locations.
     And like purple loosestrife, they can produce an astonishing amount of seeds, up to 80,000 seeds per plant, per year. Often mistaken for other plants like barnyard grass, fall panicum or shattercane (Sorghum bicolor), the plant can be difficult to identify, much less to treat. Learn more about Johnsongrass through the link below.