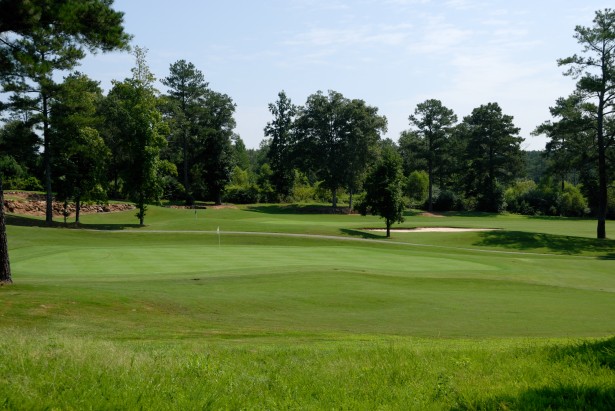 While the opportunity to expand or upgrade infrastructure is enticing, setting aside resources for unforeseen expenses-- such as solving drainage or irrigation issues or fixing outdated or obsolete features-- is one way to ensure a course's longevity.
     And Jeff Danner, author of this article for Golf Course Architect, takes his hometown course Park Hills as an excellent example of this model. A 36 hole municipal golf course in Freeport, north-western Illinois, Park Hills has weathered, and thrived, even through tough economic times.
     And according to Jeff Hartman, head pro at Park Hills, that's because the course itself has always been the priority. "In our best years, there was a lot of temptation to expand; once upon a time there were plans for a bigger clubhouse. There was even an opportunity to buy adjacent land to build another 18 holes."
      But instead of those projects, the Park Hills reinvested the money into the course itself, allowing them to upgrade maintenance facilities and irrigation systems, as well as bunker and green drainage, all while remaining debt-free. 
     For the full article click here or on the link available below.
To enable comments sign up for a Disqus account and enter your Disqus shortname in the Articulate node settings.