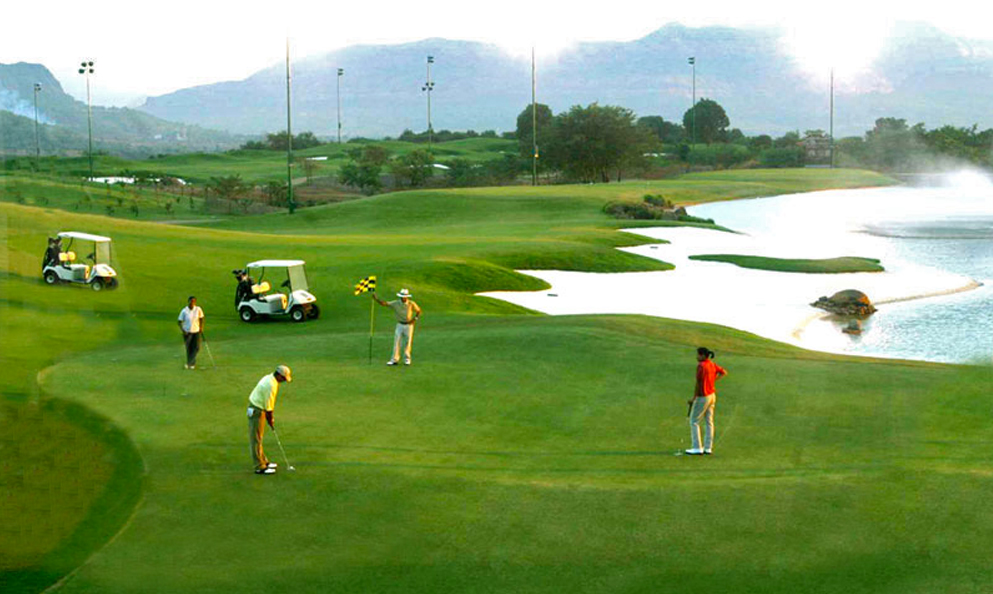 India has a burgeoning interest in golf (image via miceworldindia.com)



     Gary Player Design's latest course at the DLF Golf and Country Club in Gurgaon, India, is set to go public soon. The course, which boasts "dramatic land forms, rock quarries, a large lake and extensive landscaping" also features geo-textile bunkers (designed to reduce maintenance costs), indigenous trees, and an irrigation lake that is fed with recycled and treated water. 
     "This course is designed to not only create a fun and enjoyable golf outing for the members of DLF Golf and Country Club, but also to host championship events," said Jeff Lawrence, senior designer at Gary Player Design. "One of our top priorities was to make sure all skill levels can have a pleasant and entertaining experience." 
     Check out the full article through the link below.