Record Turnout at Indonesian Turf Seminar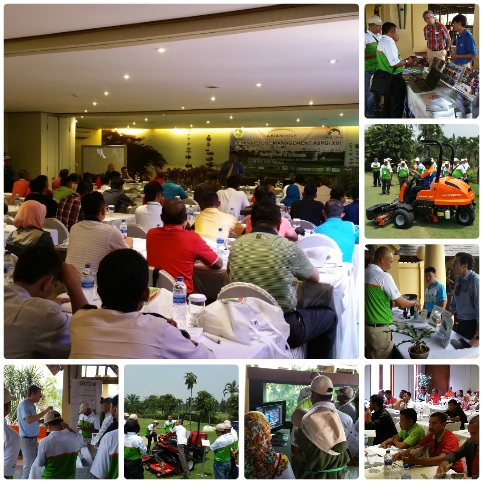 From the seminar (image via agif.asia). 



     With more than 100 golf course managers, club managers, greenskeepers and mechanics, the 16th ASPGI (Asosiasi Superintendent Padang Golf Indonesia) Turf Management Seminar was a huge success.
     The third time the seminar was staged in collaboration with Asian Golf Industry Federation (AGIF), water and turf, design, renovation and pest control were all discussed.
      "We are aware of the necessity for superintendents in Indonesia to continue to upgrade their knowledge and skills, especially in view of the rapid developments in golf course maintenance," said Engkos Raharjo, ASPGI's President. 
     "This even was very much in keeping with ASPGI's commitment to continuous education and the turnout was excellent. We hope this seminar is just the first of many that we will stage in conjunction with the AGIF in the years ahead."
     The full press release is available here from AGIF.