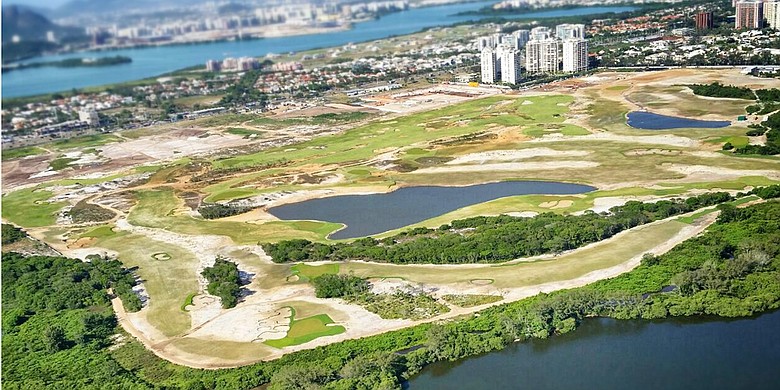 Rio's Olympic golf course.



    The vibrant green strain of zoysia growing on the fairways, roughs and tee-boxes of the 7,290-yard, par 71 course in Rio de Janeiro first sprouted in Poteet, Texas. The dense, stiff grass uses less water, fertilizer and pesticides than other common grasses, and it also prevents the golf ball from settling too deeply when it lands.
     The best thing is the quality of the surface," said David Doguet, whose family owns Bladerunner Farms (where the grass came from). Zeon Zoysia "almost holds (the ball) up on a tee." Another benefit is the relatively low nitrogen the Zoysia needs to thrive. "The [course] is in a an area of environmental preservation, [but] Zeon uses less fertilizer and less pesticides than other grasses for golf," said Marcello Matte, a turf grower in Brazil.
     For the full article on the grass on Rio's Olympic Course, and some discussion of turf grass in Brazil, read the full article here or through the link below.