Sister Course to Open at Cabot Links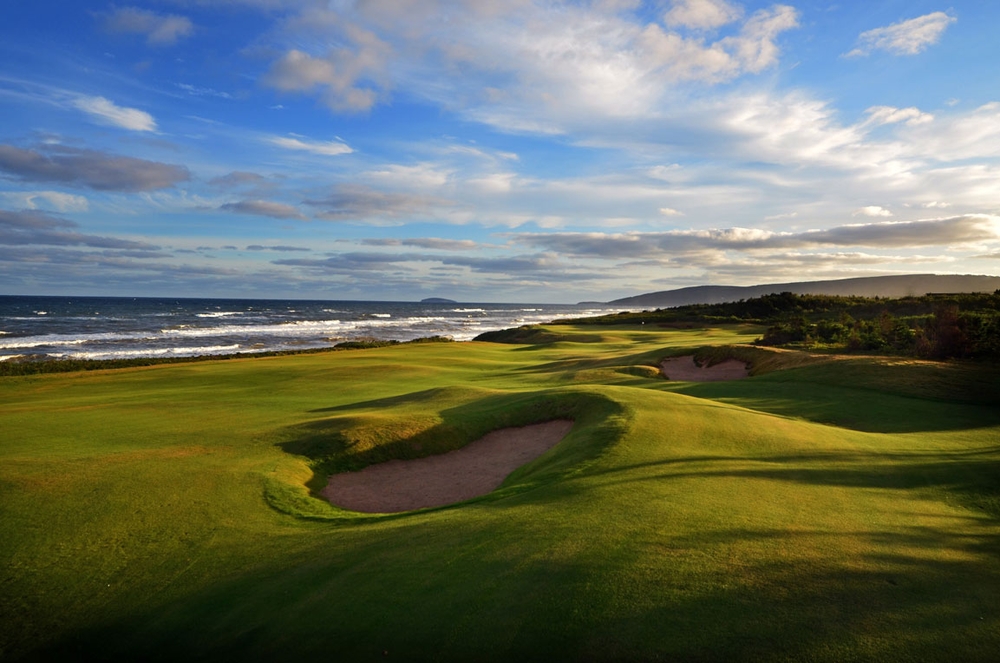 "Some of the best experiences and some of the best properties are off the beaten track," said Andrew Alkenbrak, general manager at Cabot Links. "Good things are worth the effort."
     Which seems to be true for this links-style course set in a corner of Cape Breton Island; the walking-only course costs almost $200 a round during the summer and rests 200 miles from the provincial capital's airport. However, the course has consistently ranked  in the top 50 courses since its 2012 opening. Soon to be accompanied by Cabot Cliffs, another 18-hole course set to open later this year, this new course will share many similarities with Oregon-based course Brandon Dunes; beyond course-creator Mike Keiser's involvement. 
     For the full article check out the link available below.