Student Receives Agronomic Scholarship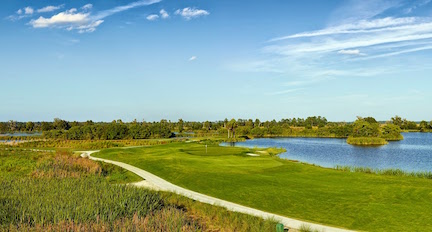 The Pete Dye-designed course (4.bp.blogspot.com). 



      Chad Austin, rising senior in UGA's turf grass management program, is this year's recipient of the $4,000 Pete Dye Agronomic Scholarship for the 2015-2016 academic year. The award comes after interning the summer at The Ford Plantation, working on the Pete Dye-designed golf course featured there. 
     "This summer at The Ford Plantation has been an incredible learning experience and I'm thankful to the staff here, led by Nelson Caron, for helping in my development," said Austin.
     The scholarship and internship program are named after Pete Dye, famed architect who originally designed the course in the mid-1980s and oversaw a $7.2 million redesign in 2014. The program has been around since 2009, with $55,000 raised by members since its start. 
     Students from UGA, Penn State, Purdue, Clemson, North Carolina State and University of Florida are eligible for the program, with professors nominating students based on academic merit and achievement. The recipients receive hourly wages during their internship, alongside free housing and scholarship money for educational expenses. 
     The whole article is available here from bryancountynews.com, or through the link below.