Tillinghast To Be Inducted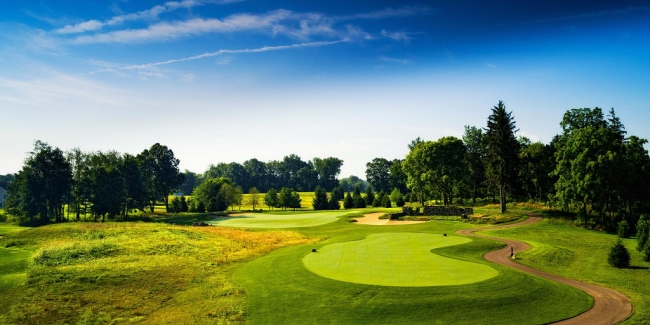 Island Hills Golf Club (images.golftrips.com).



     NY- A.W. Tillinghast will be inducted into the World Golf Hall of Fame this coming Monday, which, fittingly, is also the first day of qualifying for the Long Island Amateur at Southward Ho. Finished in 1923, Southward Ho- and many other courses he designed- contributed to Tillinghast's image as a flamboyant Roaring Twenties personality.
     Known for courses that still host major championships- notably the Black, Winged Foot and Baltusrol. Though he may have some trademarks to his design, "Tilly" was known for working with the natural features of the area to design his courses. "We use his name in our marketing material all the time," said Bill Gradante, president of Tillinghast-designed Island Hills. "But I think what really attracts people to the course is the way he designed it. When people play it, they walk out and say, 'It's fair, and it has the best greens.'"
     Check out the original article here, or through the link below.