Whistling Straits and its 1,000 Bunkers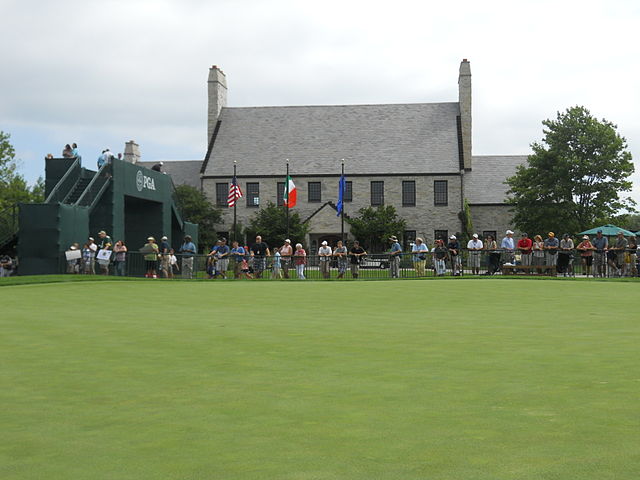 "WhistlingStraitsClubhouse" by User:KevinTR - Own work. Licensed under Public Domain via Commons - here



     Whistling Straits in Wisconsin, the host of the 97th PGA Championship, has a lot of bunkers; 1,012, according to Ron Whitten, Golf Digest's architecture editor. "Oh, there's about 1,000," said Dye, when asked. "Most of 'em are out of bounds and never used. They're there just for looks."
     Dye had over 13,000 truckloads of sand brought in during the course's design, using the bunkers to hide landing areas, make fairways appear more narrow, and, generally, intimidate recreational and pro golfers alike.
     "No, no, no," said Omar Uresti, PGA Pro, when asked if he has ever seen a course with so many bunkers. "And 95 percent of them aren't even close to being in play, if not 99 percent of them. It's the visual. It is visually intimidating, that is for sure."
     All the bunkers present more problems for golfers and spectators during PGA events; keeping spectators out of every bunker isn't feasible, they would not be able to watch significant portions of play. While, at the same time, the presence of spectators in bunkers can confuse golfers as to whether they are actually playing from a bunker (the infamous Dustin Johnson bunker that occurred on the course's 18th hole). 
     The full article is available here from lebanondemocrat.com or through the link below.