Agricultural runoff fueling aquatic overgrowth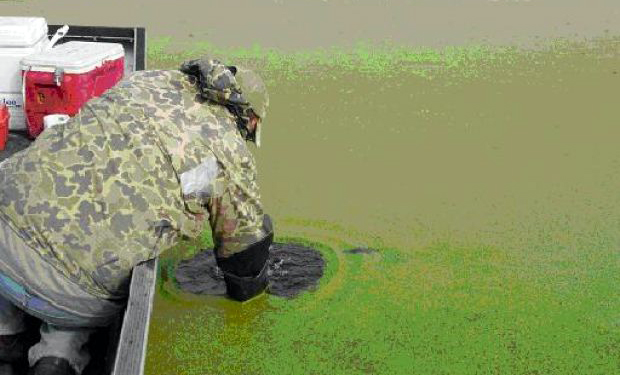 A Wisconsin Department of Natural Resources scientist collects water quality data to better understand nutrients' role in the overabundance of duckweed and algae.  Too much nitrogen and phosphorus in water could lead to an overgrowth of free-floating plants such as duckweed and filamentous algae. This overgrowth can result in dense layers of scum on the surface of the waters, and can damage below-surface plants, fish and other lake organisms by depriving them of the oxygen and sunlight they need to survive.



     Usually, nutrients are a good thing. But when humans introduce too many into an ecosystem, it throws off nature's balance.
     An abundance of nitrogen and phosphorous from agricultural runoff created the infamous "dead zone" in the Gulf of Mexico — a massive expanse of water almost completely devoid of oxygen and aquatic life — but the same conditions may be causing problems in the upper Mississippi River, according to a recently published study from the U.S. Geological Survey, the Wisconsin Department of Natural Resources and the U.S. Army Corps of Engineers.
To enable comments sign up for a Disqus account and enter your Disqus shortname in the Articulate node settings.