Bi-National Agreement to Reduce Phosphorus Runoff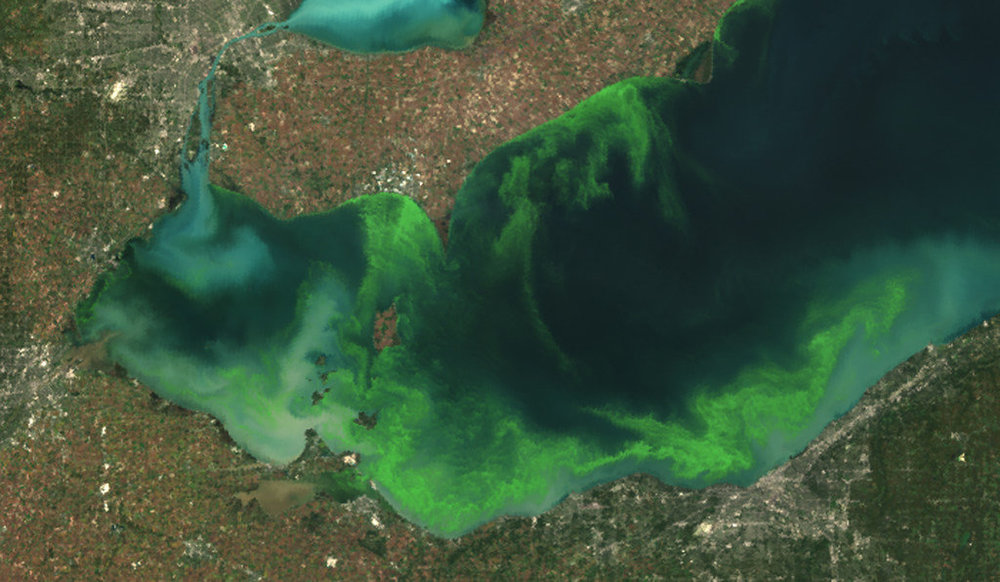 Lake Erie algal bloom.



     A recent bi-national agreement between the U.S. and Canada aims to reduce phosphorus discharge into Lake Erie by 40 percent, and while studies show that it is possible to reach this goal it all comes down to funding.
     "The big question now is, can we reach our goal of 40 percent reduction, and how do we do it?" said Jay Martin, director of the Field to Faucet water quality program at Ohio State University. "The hopeful news that we have found is that there are multiple ways to get there, and farmers are already adopting the very same agricultural practices that we found to be most promising. If they can continue to adopt these practices and even accelerate their adoption, we can reach the 40 percent reduction we need to have safe levels of algal blooms in Lake Erie, while preserving agricultural production." The most common, and most effective, practices arethe subsurface application of fertilizer and the addition of buffer strips and cover crops.
     And while surveys have shown that tax-payers value every 10 percent reduction in phosphorus at around $150 million in additional taxes (bringing the amount tax-payers are willing to pay for the 40 percent reduction to $600 million). However, even with farmers adopting better practices and tax-payers paying more, it's still going to be a difficult task to reach the 40% reduction mark.
     For the full article from news.osu.edu click here or on the link available below.