Buckeye Lake Algae Problems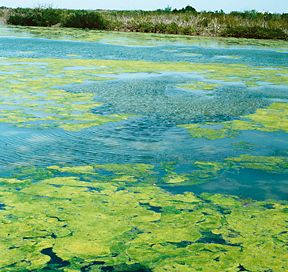 A nasty algal bloom (image via daviddarling.info). 



     Buckeye Lake, Ohio, has already suffered from a faulty dam and lowered water levels so far this summer (its water level is being kept at 3 feet because the 4.1-mile dam is in danger of failing). Now toxic algal blooms have been issued for three beaches at the lake. The algal blooms have been a problem for boaters, swimmers and area businesses for years, and are expected to be worse this year due to the lowered water levels.
     Check out the full article through the link below. 
To enable comments sign up for a Disqus account and enter your Disqus shortname in the Articulate node settings.