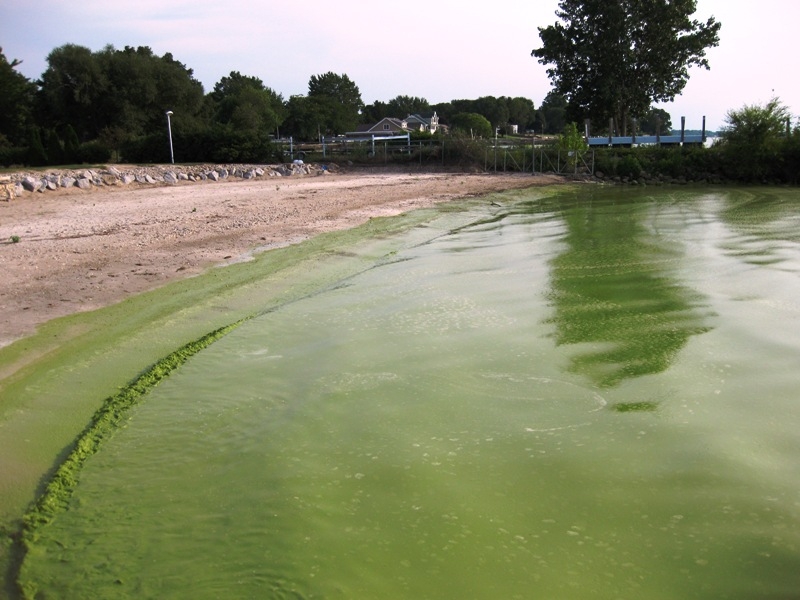 Image via research.noaa.gov. 



     The algal bloom at Clear Lake- California's oldest and largest freshwater lake- is worse than usual this year, and, unfortunately, rather smelly. 
     "You have to plug your nose just to walk up close," said Cruz Torres, Clear Lake resident, when speaking to local news station KTVU. With the high temperatures Clear Lake reaches during the summer, blooms are usual for the area; however, December's heavy rainfall pushed a large amount of nutrients into the lakebed, and many believe this is a factor in this summer's larger-than-average bloom.
     But, according to Lake County Public Works Director Scott De Leon, much of the lake is still available for recreation. "The area that's impacted is relatively small compared to the overall size of the lake. I would encourage people to, if you're going to get out on the lake, get out in the middle of the lake and enjoy the water. It's beautiful."
     Officials have posted warning signs in the affected areas asking people to avoid the blooms and keep their pets safe.
     The full article is available through the link below.