Country-Sized Algal Bloom in Arabian Sea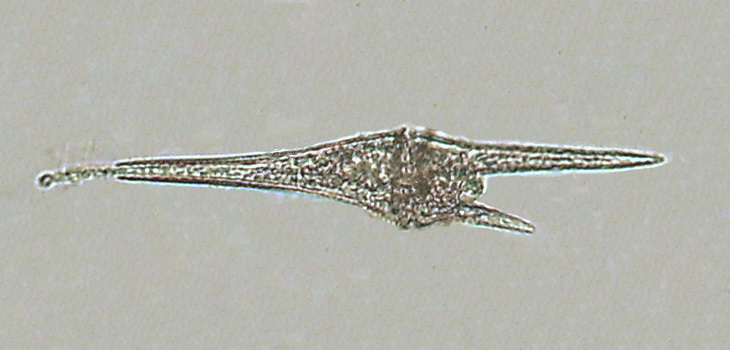 Ceratium furca, a dinoflagellate. By Minami Himemiya - Own work, CC BY-SA 3.0, https://commons.wikimedia.org/w/index.php?curid=4975413



      While large algal blooms aren't as uncommon as they used to be, it's still pretty shocking when viewing the satellite imagery of the "Mexico-sized" bloom occurring right now in the Arabian Sea. A now twice-yearly event for the area, the bloom is formed of Noctiluca scintillans, or "sea sparkles," which, according to this article from sciencealert.com, "are microscopic dinoflagellates... that feed on plankton and suck up energy from the Sun via microscopic algae living within their cells."
     And this isn't just a problem for fishing and recreation, it can have negative effects on the ecosystem as a whole. "When the [sea sparkles] cell breaks down, ammonia is released, and the massive bloom could become a deadly cloud," said author and biologist Lisa Gershwin, speaking to Business Insider in 2015. "It can change the flavor of the water and it's noxious to fish. As creatures go, it's more of the unwanted kind. In extreme cases it can cause fish kills; it does it all over the world."
     For more on this event, or on the dinoflagellates themselves, click on the links provided above.