Field Guide to Identify Harmful Algal Blooms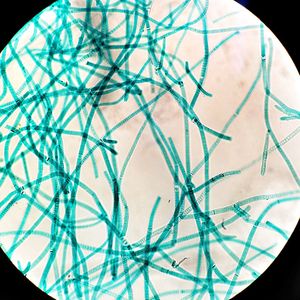 A microscopic image of the cyanobacteria, tolypothrix. Credit: Matthewjparker, wikimedia.org



     The U.S. Geological Survey has released a field guide to help Native American and Alaska Native communities identify potential harmful algal blooms (HABs). Because these communities may depend on subsistence fishing, they are potentially more at-risk for exposure to the toxins produced by cyanobacteria (or blue-green algae).
     The guide, available here, provides images of cyanobacteria blooms in field settings, as well as providing images of non-toxic blooms and different floating aquatic vegetation. To help with more exact identification, the guide also provides microscopic images of common cynobacteria species which produce the cyanotoxins.
     The full release is available here, or through the link available below.