Formation Showing Start of Photosynthesis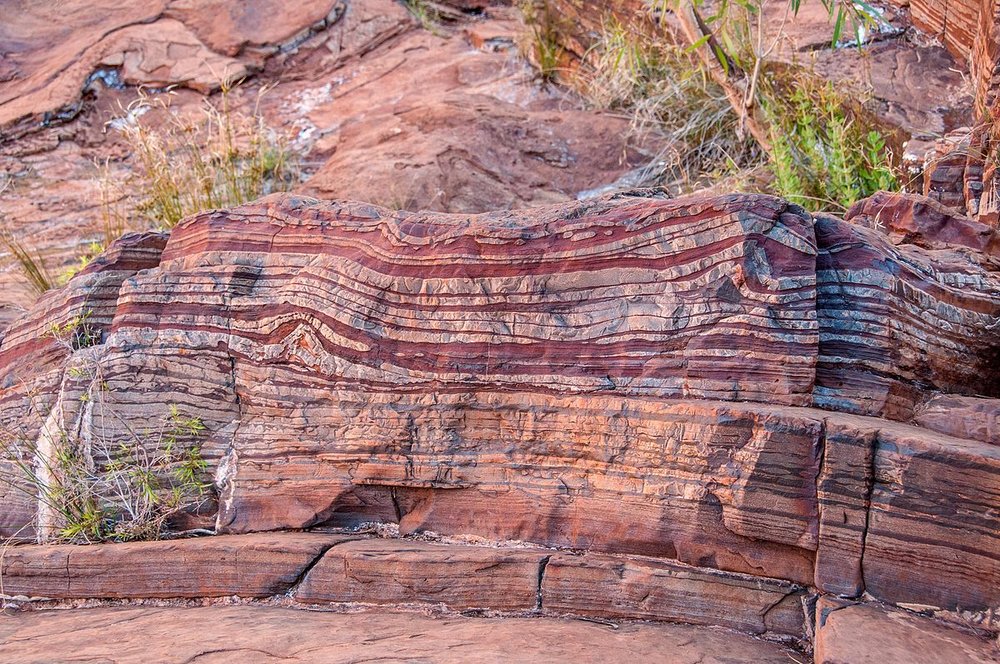 A banded iron formation. Credit: en.wikimedia.org



     An unassuming banded iron formation (BIF), which shows the beginning of free oxygen within Earth's atmosphere, is now on display at London's Natural History Museum. Specifically from the Pilbara region of Australia, the formation consists of layers of iron ixodes, shales and chert, and shows when photosynthetic cyanobacteria in Earth's oceans began to produce oxygen (the newly formed oxygen combined with dissolved iron in the oceans to form the bands of iron oxides found in the BIF). 
      As sunlight fluctuated through the seasons, more or less iron oxides were formed (as the cyanobacteria produced more and less oxygen) and this formed the bands. This cycle continued until there was a surplus of oxygen that began to be released into the atmosphere (the Great Oxygenation Event).
     For a more in-depth look, check out this article from Forbes.