Grass Carp in Lake Austin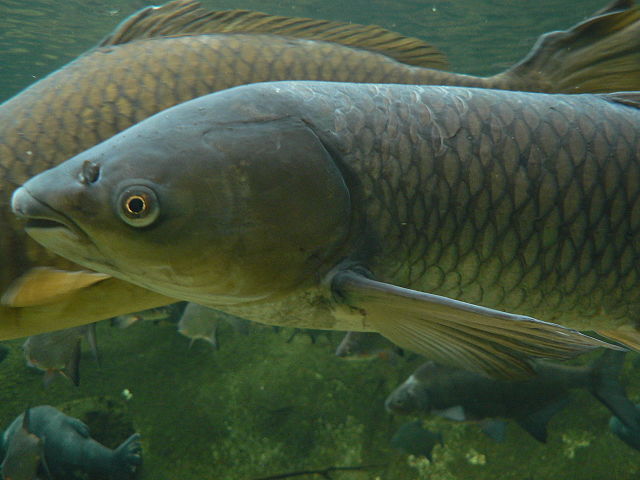 A grass carp. Credit: wikimedia.org



     While the Grass Carp introduced into Lake Austin in 2011 have accomplished their goal, eating away all the hydrilla that plagued the lake, they have now become a problem themselves. Having moved onto native grass in the absence of hydrilla, they now out-compete native species for valuable resources.
     "It's loss of habitat, it's loss of food, it's loss of a lot of things," said Kevin Olivier with the group Austin Carp Angler, discussing the dire state of native fish in the lake. In the period from 2011 to 2013, 30,000 of the sterile carp were loosed in the lake, and, a year or two later, some anecdotal reports even stated that the grass carp were picking the leaves off lake-adjacent trees due to the low quantity of available vegetation.
     And while the project was a success in terms of removing hyrilla, local officials are hoping anglers will be successful in removing the now unnecessary carp. "We've been hearing rumors that the bow fishermen are itching to get out there, which can be a very effective method also for removal," said Austin scientist Brent Bellinger.
     For the full article click here or on the link available below.
To enable comments sign up for a Disqus account and enter your Disqus shortname in the Articulate node settings.