Great Lakes Officials Agree to Reduce Phosphorous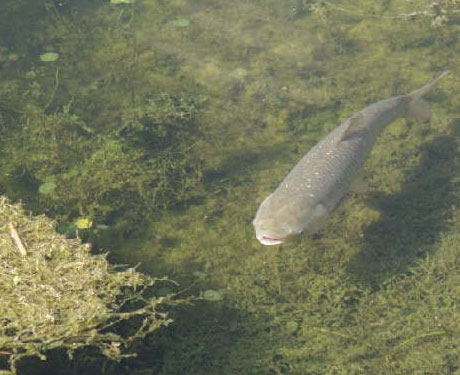 Non-native Asian grass carp (wikipedia.org).



     Leaders in Michigan, Ohio and Ontario have agreed to reduce phosphorous in the Lake Erie basin 40% by 2025. 
     The pledge has been welcomed by many area enthusiasts. "It's good news for Lake Erie's sport fishing industry," said Paul Pacholski, president of the Lake Erie Charter Boat Association. "We look forward to a strong and complete action plan that will prevent future harmful algal blooms." 
     More recent legislation has sought to reduce the agricultural runoff of phosphorous, one of the main nutrients behind harmful algal blooms. Future efforts and legislation will vary depending on the state, but many believe agricultural practices may receive additional legislation.
     Asian carp was also discussed as a threat to the Great Lakes, with improvements promised at Brandon Lock (Joliet, Ill.) that may prevent the invasive species from entering the Great Lakes. 
     For the full article check the link available below.