Hydrilla called 'the worst aquatic weed' in the US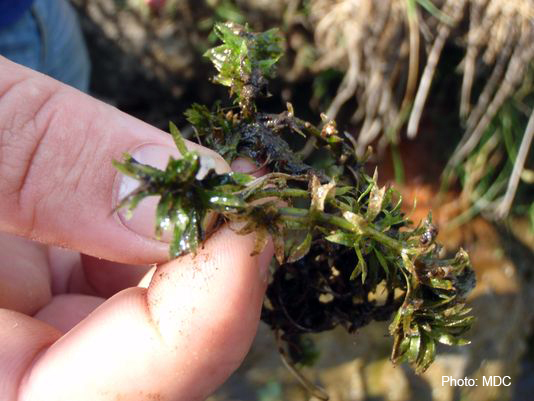 Most people in the Ozarks have never seen a hydrilla plant. For the good of our aquatic habitats and the sake of everyone who likes to fish, let's hope it stays that way.
     Hydrilla is an invasive species that could severely affect Missouri's waterways if it gets established here. This aquatic plant can also cause problems for municipal power facilities and water treatment operations. Missouri is among the 29 states where it's been discovered. Locally, it has been identified in several privately owned impoundments in Greene and Dallas counties.