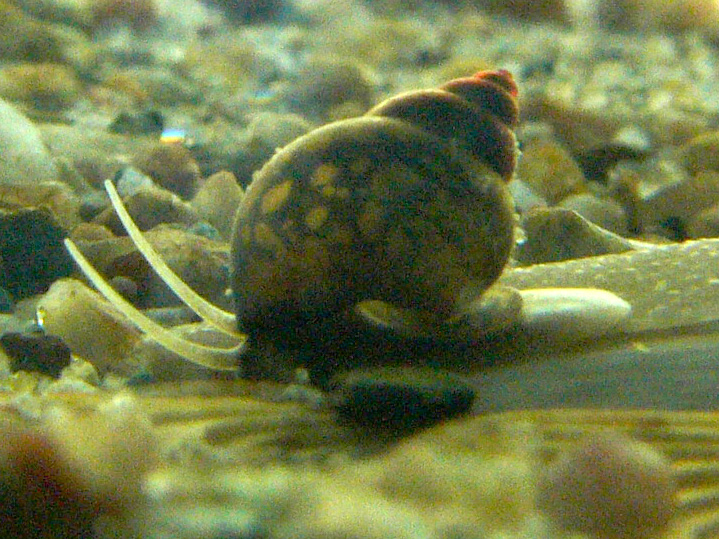 Faucet snail ( Bithynia tentaculata). wikimedia.org



     Elton Creek, Langlade County, Wisconsin, officials have discovered invasive Faucet snails which could pose a risk to native ducks and geese. Able to outcompete native snails, the Faucet snail could become a meal for many waterfowl, which is something that worries DNR Aquatic Invasive Species Coordinator Bob Wakeman. "There are a couple of parasites associated with the Faucet snail. These parasites have been known to kill waterfowl. If a duck or goose consumes the Faucet snail, that snail has the parasite in it, the parasite is able to do [sic] in the waterfowl."
     A small, freshwater snail with gills, the Faucet snail is native to a large portion of Europe. Most certainly transported by human activity, Wakeman asks anyone using the water body to carefully inspect their gear for animals, plants, mud, water and debris. 
     For the full article click here, or on the link available below.