Labradors to Sniff Out Invasives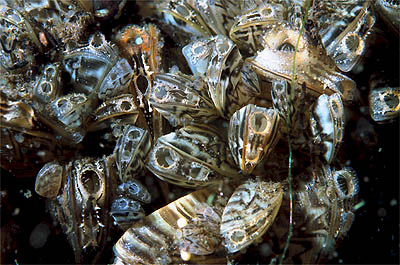 Zebra mussels. By GerardM, wikimedia.org



     A trio of Labradors in Montana are being trained to sniff out invasive mussels. "Our goal is to have them ready by Memorial Day, " said Caryn Miske, executive director of the Flathead Basin Commission.
     The training is difficult, and involves teaching the dogs (which, mostly, were previously cadaver sniffing dogs) new techniques to recognize and root out the invasive mussels. "Even though you think it looks kind of easy sniffing around, it's actually very mentally challenging," said Miske. "Ninety percent of the dogs fail out, and those are dogs that are pre-screened for the work."
    Native to Eurasia, the mollusks were introduced to the Great Lakes in the 1980s from the ballasts of cargo ships. Currently most states in the country have documented cases of invasive mussels (zebra and quagga being the most common).
     The full article is available here or through the link below.