Lake Iola vs. Eurasian Watermilfoil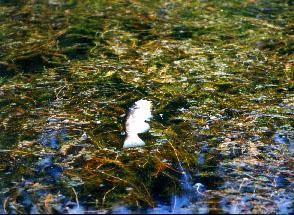 Eurasian watermilfoil. Image credit: ecy.wa.gov



     WI--The Lake Iola District is looking to set a new weed management plan to deal with the Eurasian watermilfoil infestation that has all but crippled recreation at the local lake. "No one seems happy with our current lake weed management plant that was set with the lake study about 10 years ago," said John Bertelson, chair of the Lake Iola Lake Protection & Rehabilitation district.
     "The Onterra study, which we hope to begin next year, is our opportunity to modify our lake weed management plan, so I am hoping for as much community input as we can get," said Bertelson. "The lake is a public resource, and it would be nice if more of the public is involved in the process."
     To learn more about discussed methods, such as a drawdown, and previous methods, such as mechanical removal and chemical treatment, click here for the original article from waupacanow.com, or on the link available below.