Massachusett's Lake Fights Milfoil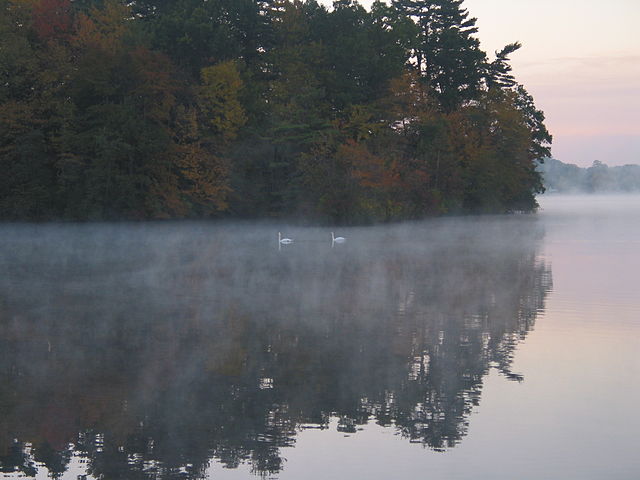 Lake Attitash. Public Domain, en.wikipedia.org



     State lawmakers have just secured $20,000 to help fight the invasive milfoil in Lake Attitash. Present in the 360-acre lake for over five years, the Lake Attitash Association (LAA) has been working to control the milfoil (with control costs running $18,000-$20,000 a year) and this year they have received help thanks to City Councilor Joe McMilleon and state Reps. Jim Kelcourse, R-Amesbury, and Lenny Mirra, R-West Newbury.
     "There was a $150,000 in the environmental bond bill that we were hoping to access to rid the lake of cyanobacteria," Kelcourse said. "I told them that we would work on that and at the very least, let me see if I can get that in as an earmark to the budget."
     The lake, which borders both Amesbury and Merrimac, has been considered for a much more extensive restoration by state and/or federal agencies. "There had been some discussion that there was some federal money that could possibly come into play if we were able to access $150,000 and that there would be this collective federal/state cleanup," Kelcourse said. "But that is a much bigger issue that will require more work. At the very least we were able to get the $20,000 to help the LAA continue its efforts. Every little bit of money helps."
     The full article is available here, or through the link below.