New Invasive Crayfish in Minnesota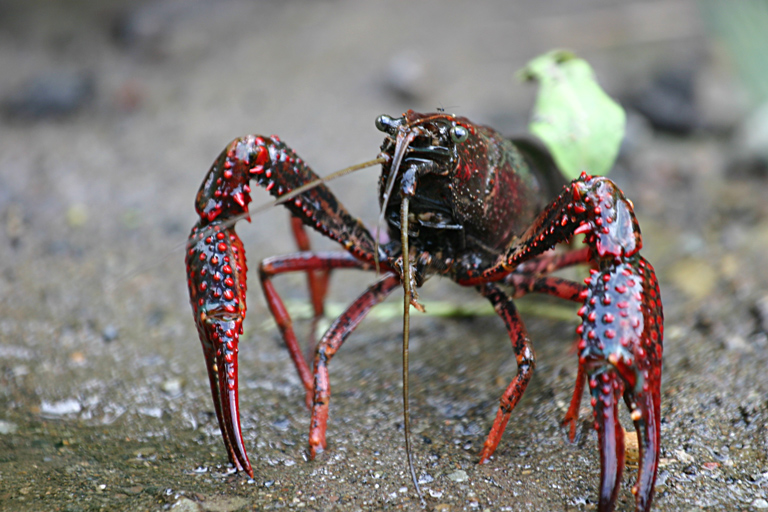 A red swamp crayfish ( Procambarus clarkii ). Credit: MikeMurphy (assumed), wikimedia.org



     Red swamp crayfish, more at home in Louisiana, have found their way into northwest Minnesota. Well, at least two of the red lobster-like crayfish have been discovered in Tilde Lake, in Clay County.
     "Many aquarium animals and plants are invasive species that can cause serious harm if released into the wild," said Heidi Wolf, Minnesota DNR invasive species unit supervisor. However, in this case, a permit is required to import crayfish into the state. "Without a permit it is illegal to import or possess red swamp crayfish in Minnesota," added Wolf.
     The adult crayfish, which typically grow to be between 2 and 5 inches, are a popular bait among large mouth bass anglers, as well as pets for aquariums (where they are typically marketed as fresh-water lobster due to their bright red color).
     Known to compete with native species in the state for habitat, the crayfish also make their meals of tadpoles, snails and other small aquatic animals.
     For the full article from postbulletin.com click here or on the link available below.