NY Bay Treated for Watermilfoil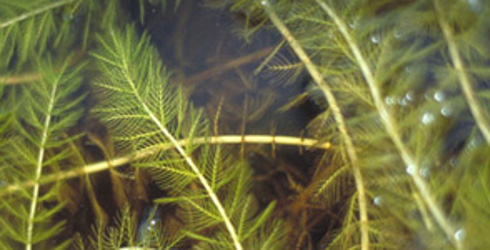 Eurasian watermilfoil (nature.org).



     Crews with Goose Bay Reclamation Corp. have begun treating a 40-acre section of the bay for Eurasian watermilfoil. Preliminary studies of the bay's 1000-acres measured its flow to insure the herbicide would not spread to other bodies of water, while weekly testing has made sure that concentrations of Renovate OTF herbicide were less than 1 part per billion.
     Robert S. Lamoureux, president of the Reclamation Corp., is encouraged by the initial appearance of the herbicide's treatment. "It looks like the milfoil is collapsing down there." Which is good; Eurasian watermilfoil has been present in the area since the mid-2000s, and, when water levels are low, blooms of the invasive serve as walking paths for visiting cranes. 
     While preliminary treatment has gone well, officials hope to treat the rest of the bay at some point in the future. 
     For the corporation's website about the cleanup click here, for the original article click here or on the link available below.