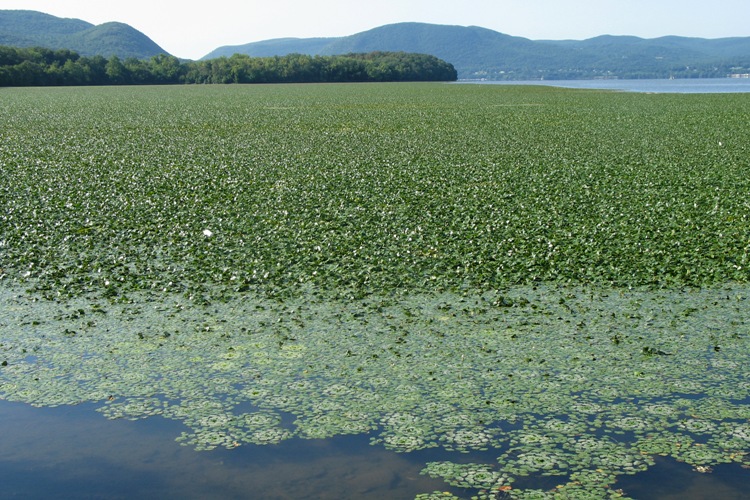 Water chestnut bed (dec.ny.gov). 



     New York's second annual Invasive Species Awareness Week runs July 12-18, with hundreds of volunteer opportunities available for those who wish to help stop the spread of invasive species. Opportunities for sailing on the Hudson to learn about aquatic invasive species (AIS) to studying them from the shore with the rake-toss method are also planned. 
     Webinars, workshops, discussions, invasive removal opportunities and other events are available here. It is currently illegal illegal to buy, sell or transport 126 invasive species in New York. 
     The original article is available here, or through the link below.