SePRO Corporation is promoting our partners, the Preferred Applicators, with a full-page ad in the current 2013 Spring issue of Aquatics magazine. The Florida Aquatic Plant Management Society publishes the quarterly magazine with distribution to over 1,800 individuals, primarily professional aquatic plant managers around the US, including all chapters of the national Aquatic Plant Management Society. We support these companies dedicated to serving the aquatics industry and the environment with the latest advances in training, technology and products.  SePRO Corporation and the Preferred Applicators, together provide the expertise and solutions to preserve our most precious natural resource…water.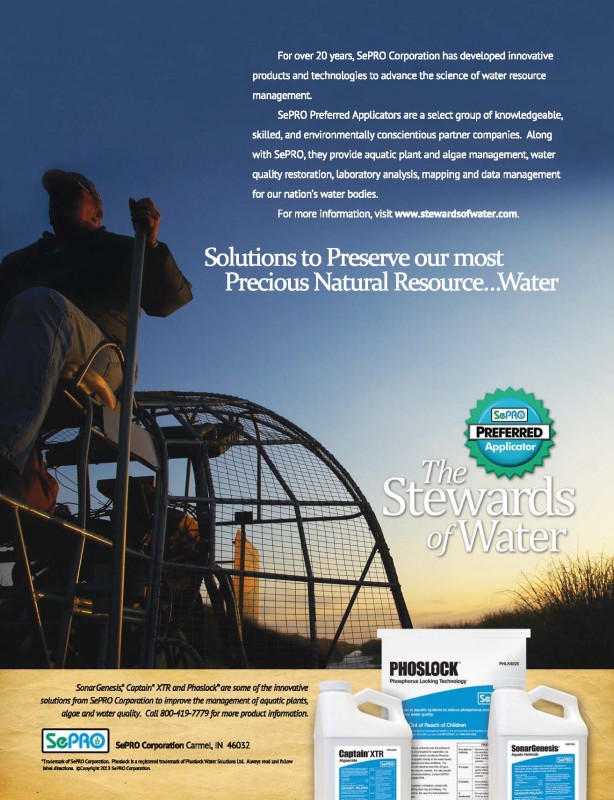 If you are looking for professional assistance in managing your pond or lake, contact SePRO Corporation to locate a SePRO Preferred Applicator in your area. Call toll free: 1-800-419-7779 (local to Indiana: 317-573-6172) or Email: aquatics@sepro.com
To enable comments sign up for a Disqus account and enter your Disqus shortname in the Articulate node settings.