Ramp Closed to Battle Invasive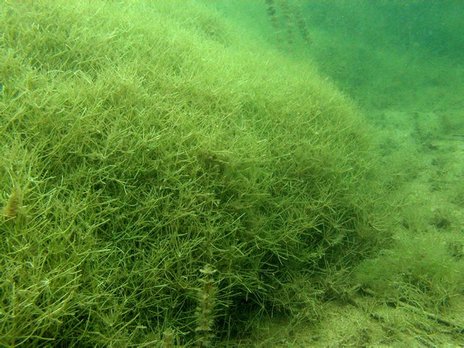 A bed of stonewort (image via adkwatershed.files.wordpress.com).



     As part of an effort to eradicate starry stonewort- a nuisance invasive plant- in Little Muskego Lake, local officials have closed the boat ramp until at least July 15. Officials hope this will prevent stonewort from being transported to another water body, while increasing water clarity for scuba divers, who are a major part of their control effort.
     The divers, made up of volunteers such as Boy Scouts, and paid professionals funded by a $20,000 grant from the DNR, hope to curb the infestation before it becomes a problem. They will be using a process called DASH (diver assisted suction harvesting) to remove the plant, preventing it from forming thick mats on the lake bottom.
     At the moment there are no plans to use chemical control options against the invasive plant.