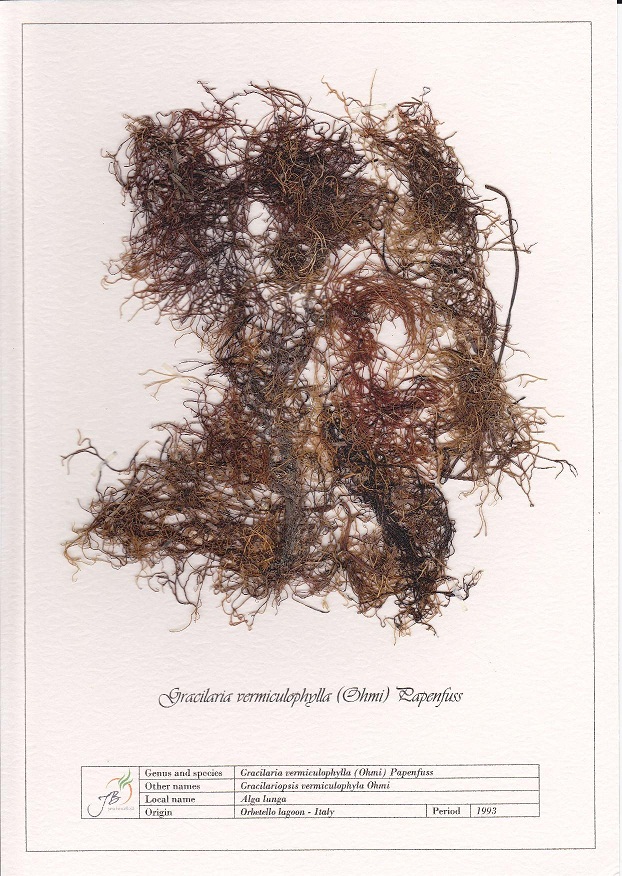 Red algae (java.biocolloid.com).



     Red algae is becoming a problem along the N.C. coast, particularly near the Wilmington area. Most commonly found around the Zeke's Island basin and in the shallows around Masonboro Island, Gracilaria vermiculophylla- red algae- first appeared in local waters in 2000. While its presence was initially small, in recent years it has become noticeable, mostly due to its mat-forming tendencies.
     "We hadn't really noticed it forming these mats, or just being as prolific as it has been in these last few years," said Hope Sutton of the N.C. Coastal Reserve & National Estuarine Research Reserve, speaking of the red algae's arrival. She also noted that mats of the algae had begun snarling fishing gear around Zeke's Island in the past four years. 
     Byron Toothman, doctoral candidate at UNC-Wilmington, is doing his dissertation on how the algae could affect the local food chain. He believes the algae could convert mercury into organic mercury, eventually building up in animals' fat cells. 
     Plans for control are limited, as many are unsure if the red algae has ever been successfully controlled. "I took a sample of it and put it in a refrigerator once," said Toothman, "and I took it out a year later and it was about the same as when I put it in. It is tenacious." 
     The original article from the Wilmington Star News is available here and through the link below.