Study Says Winsconsin Invasives Stable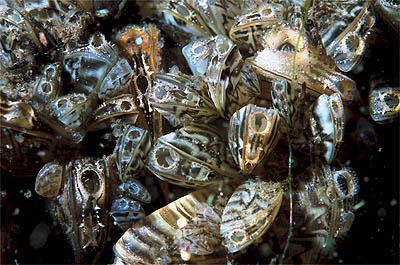 Zebra mussels ( Dreissena polymorpha ). Credit: GerardM, wikimedia.org



     A five-year study of over 200 lakes in the Wisconsin has concluded that the spread of aquatic invasive species, as a whole, has remained stable. "We're happy to say the rate is not increasing. I wish I could say the rate was decreasing, meaning we're beginning to stop the spread, [but] the good news is it's not going up any faster," said DNR Aquatic Invasives Coordinator Bob Wakeman.
     Invasives were found in nearly 75% of the lakes studied, and the study outlined some of the more difficult, long-term species that are common; species such as Eurasian watermilfoil, zebra mussels and curly leaf pondweed.
     One of the studies other positive notes, 90% of the lakes were free of zebra mussels. The full article is available from wxpr.org here, or through the link available below.
To enable comments sign up for a Disqus account and enter your Disqus shortname in the Articulate node settings.