Toxic Bloom off West Coast Largest Ever?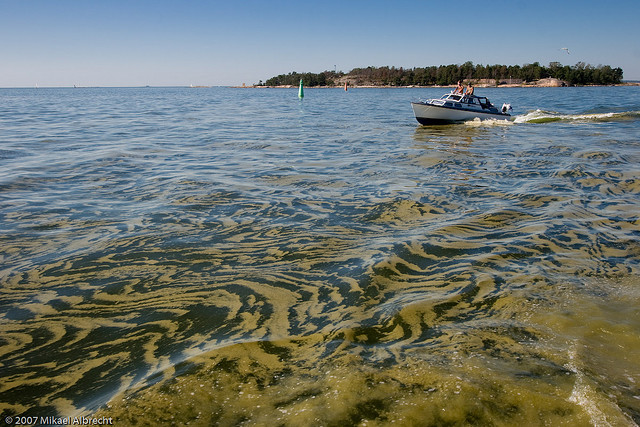 Algae in the baltic sea (image via greenfudge.org).



     That's what a team of federal biologists from Oregon are trying to figure out. With effects ranging from Central California to British Columbia, dangerous levels of domain acid have shut down recreational and commercial shellfish harvests in Washington, Oregon and California this spring as well as the Dungeness crab fishery off Washington's coast. 
     "The fact that we're seeing multiple toxins at the same time, we're seeing high levels of domoic acid, and we're seeing a coastwide bloom- those are indications that this is unprecedented," said Vera Trainer, manager of Marine Microbes and Toxins Programs at the Northwest Fisheries Science Center in Seattle. 
     Unseasonably high temperatures and "the blob" are both suspected as playing a hand in the coast's massive harmful algal bloom (HAB), and scientists aboard the NOAA research vessel Bel M. Shimada hope to collect samples from up and down the coast in an attempt to better understand the bloom. 
     For the full article click the link available below.