Toxin Levels High at Grand Lake St. Marys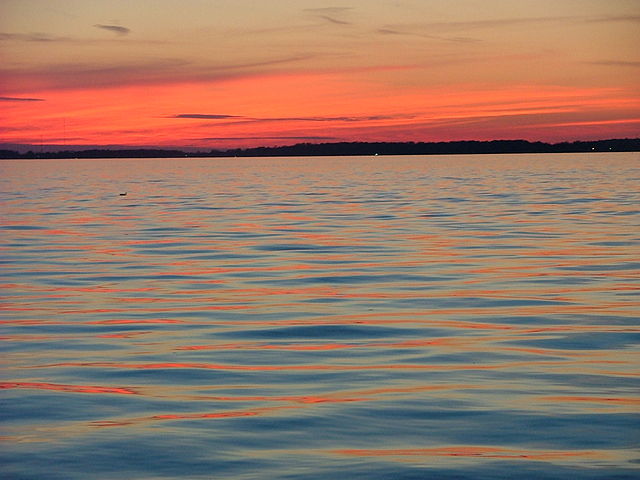 Sunset on Grand Lake St. Marys .By Bruin - wikimedia.org



     While other lakes in Ohio are doing well so far this year, Grand Lake St. Marys in western Ohio already has toxin levels that are more than four times the safety threshold for safe swimming set by the World Health Organization. In the previous year microcystin, the toxin created by cyanobacteria, was responsible for fish kills on the lake as well as making a woman sick who was jet-skiing on the lake.
     Which isn't good for summer tourism. The $150-million-a-year industry has taken a hit, and events such as the annual sailing regatta has already been cancelled. "People used to play in the water and inner-tube and things like that, but now they can't," said Kate Anderson, president of the Guardians of Grand Lake St. Marys.
     The lake, which supplies drinking water to the nearby city of Celina, has received around $20 million over the years in cleanup efforts; chemical applications, dredging and building up of the surrounding wetlands.
     For the full article click here or on the link available below.
To enable comments sign up for a Disqus account and enter your Disqus shortname in the Articulate node settings.